Photography & Video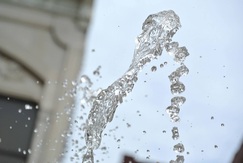 Instructor Zed Saeed
Our photography classes will help you understand and use your camera better, no matter what your current level of skill.
Classes are designed to meet a variety of interests, from learning to use your point-and-shoot camera or SLR to exploring the creative possibilities of film photography in our darkroom. These classes are good for beginners as well as the somewhat experienced photographer. Classes will include lecture and outside work to give the student knowledge and hands on experience.



---
---
iPhone (tm) Photography:

Artists and photographers around the world are using the iPhone as a medium for self-expression, and to create inspiring photography. This class begins with an introduction to the iPhone camera. From there students explore the world of third-party applications, learning how to evaluate and purchase photography apps and to use them with maximum effect. Accounts on photo sharing services such as Instagram, Twitter, Flickr and Tumblr are also discussed, including managing uploads, privacy, and sharing settings. For assignments, class will venture into the neighborhood to practice their techniques on the go, and develop artistic sensibilities.
Prerequisite: All participants must have a working iPhone or iPod Touch, along with an active Apple iTunes store account. Some additional expense may be needed to purchase certain apps for the class.
Thursday January 8th
Cost: $135 / 4 weeks


---

Intro to Digital Photography

This 6-week class

is for those new to digital photography who would like to understand their cameras better. All forms of digital cameras are welcome, but digital single lens reflex cameras are recommended if you plan to explore digital photography on a professional level.

Learn basic operation of your digital camera as well as principles for taking good photographs by completing weekly guided assignments. Topics covered will include: Camera operation, composition, color temperature, resolution, ISO, and how to download your photos and store them on your computer. In addition, this class includes an introduction to studio lighting, basic file management in Adobe Lightroom and beginning editing techniques in Photoshop CS6. See the workshop schedule (below) for more detailed Adobe Lightroom & Photoshop CS6 instruction. Bring your camera and manual to the first class.

Cost:

$195 / 6 weeks


sign up for the next session here!
next session starts
Tues January 6th

---

---
Lightroom Workshop
Next Date: Dates to be announced.
6:00-8:30pm $95


This workshop is dedicated to introducing photographers to the program Adobe Lightroom. This program is dedicated to helping photographers manage their workflow and edit their photographs with ease. Students will learn how to organize their photographs into Lightroom's sophisticated cataloging system, perform professional edits, and the steps needed to go from digital image to print. Students will learn all that Lightroom has offer!

This workshop will be held on consecutive Monday evenings in May. It is advised for students to bring a laptop if available. It is highly advised to bring a notebook to record valuable information discussed in class. Other materials that may be needed: an external hard drive.

Prior to attending this workshop, you need to obtain a copy of Lightroom 4. Please do your best to ensure the application is installed on your computer before you arrive. To download the 30 day trial, go to

https://www.adobe.com/cfusion/tdrc/index.cfm?product=photoshop_lightroom

Photoshop CS6 Workshop for Photographers
Next Date: Dates to be announced.



This workshop is dedicated to Photoshop from a photographer's perspective. Students will learn the in's and out's of this program as it applies to editing and manipulating their photographs or composite images. Topics to be covered include: layer management, selections, masks, image adjustments, file size management, and many other helpful tips for navigating this extensive program. Students will also be introduced to Adobe Camera Raw and Bridge.

This workshop will be held on consecutive Wednesday evenings in May. It is advised for students to bring a laptop if available. It is highly advised to bring a notebook to record valuable information discussed in class. This class is not advised for those wanting to learn the program from a graphic designer perspective, please stay tuned for more Photoshop workshops!

Prior to attending this workshop, you need to obtain a copy of Photoshop CS6. Please do your best to ensure the application is installed on your computer before you arrive.To download the 30 day trial, go to

http://www.adobe.com/cfusion/tdrc/index.cfm?product=photoshop&loc=en_us
If you are interested in private instruction or individual guidance on special projects, contact us. We will be happy to work with you. If you have specific questions for the photography instructor, send a message to info@spot5artstudio.com